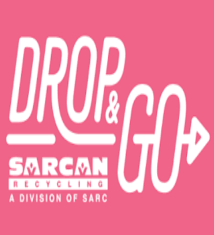 Dear Wilfred Hunt families,
School Zone Safety
Please slow to 30 km/hour. New no parking signs are also posted. If you drive your child to school, please park away from the crosswalk and bus loading areas. Drop-offs are not permitted in front of the school. U-turns are unsafe and illegal actions in school zones.
Fundraising
In person fundraising has been suspended, but you can help out our school all year long by dropping off refundables at SARCAN. Sarcan offers "Drop & Go" service to make it easy - use the code: wilfredhunt and the amount of your order goes right to the school! Spread the word, your friends and family can also pitch in at the 72 depots across the province.
Next SCC Meeting
Meet the Wilfred Hunt SCC (virtually) and get to know what's happening in the school, APRIL 14 @ 6:30 p.m. Zoom meeting link provided in advance.
Follow us on Facebook and visit the Wilfred Hunt School website for updates.
Stay safe and healthy!
WHSCC