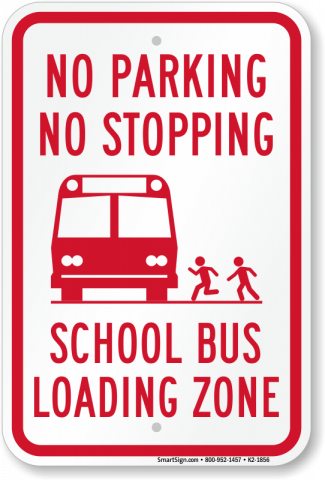 Please note the new bus zone sign on the east side of the school on Mayfield Crescent.
This new bus zone has been designated by the City of Regina and is needed so that two buses can pick-up and drop-off Wilfred Hunt students each school day.
We ask all parents, guardians and visitors to our school to take notice of the new sign and to respect the need for a safe distance for our buses to park, and for children to enter and exit the school buses.
By adhering to this new parking/stopping restriction zone, you will also help us to ensure that children can safely cross at the crosswalks in front of the school.
Thank you for helping us to ensure that student safety is a priority!