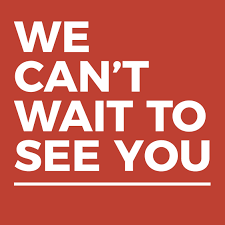 April 29, 2021                           
Dear Wilfred Hunt Families,
First, a huge thank you for your support during our extended remote learning session. We appreciate the effort and attention of our families as you supported your child's continued development in the home setting. The work and learning completed by our hornets at home has been exemplary.  We are in this together! 
As you know, we are welcoming students back to our building on Monday, May 3. Our intent is to continue to mitigate the risk of transmission as best as possible and we appreciate your help. We ask for your assistance in reminding your children of these safety precautions before they return:
Plan your arrival as close to 9:08 AM as possible. Use your designated door. 

Always wear your mask properly . Ensure your child brings extra masks to school and encourage them to change them regularly if it becomes wet or soiled. We have student masks available as needed.

Use hand sanitizer each time you enter the classroom. 

Students may be learning outside when appropriate, please dress for the weather.

During lunch time, students will have their masks removed for an extended period of time. We continue to strongly urge children to go home for lunch if proper supervision is available.

When students are outside, we will encourage students to stick to their cohort groups. Large signs will be posted throughout our school yard to help students. 

As at the beginning of the school year, parents and guardians were asked not to enter the playground but when necessary, a mask must be worn. The sidewalks and playground can be congested, and we need to all do our part to keep everyone safe.

Students are released from classes at 3:22 PM and supervision is provided until 3:37 (later for bus students). Students are asked to head home as soon as possible after school to reduce exposure to other cohorts on the playground.

Anyone exhibiting any symptoms or feeling unwell should stay home and not return to school until symptom free for 48 hours.   
If your family is choosing not to return to the building at this time, please call the office to speak with Mrs. Adams. Please note the following:
eSchool is not an option at this time. Registration is closed.

Your child's absence will be noted, and teachers will supply what they can. That said, 

teachers will be focusing on the students in front of them and will not be expected to provide remote learning. 

Direct teaching and lessons are not possible. 

Teachers will continue to provide some learning opportunities on their learning platforms (Seesaw and Google Classroom). Paper resources may be available to families if requested. Any returned/submitted work will be assessed and included on year end Progress Reports.  

If needed, we will build a plan with you, and intend to keep the door open for your return when you feel comfortable. 
As always, we appreciate your continued support and welcome any further questions. 
Stay safe and take care,
Kyla Adams & Curtis Norman                            
#healthyhornets