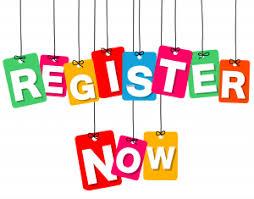 Welcome to the small school with a big heart!  We believe Wilfred Hunt School is an incredible place to learn and grow!
Registrations for Kindergarten are now being accepted for the 2021-2022 school year!
Children who have turned 5 by December 31, 2021 are eligible to attend Kindergarten.
All Kindergarten classes run full days either Monday and Wednesday or Tuesday and Thursday and alternating Fridays.

Here are the steps to register your child:
1.Complete Registration Forms click HERE
2. Please email your registration form to wilfredhunt@rbe.sk.ca. You will hear back from the school within a week to let you know we have received the form. If you haven't heard from the school please contact the school to ensure it has been received. Please ensure you leave a valid email address. We will use this email address to send communication about all things Kindergarten! 
3. Save the date for this year's Kindergarten Orientation -  Thursday, June 3 at 6:30. This will be a virtual meeting to introduce you to our team and answer any questions you have about Kindergarten. Once we are back face to face, we will ask to see your child's health card or birth certificate and proof of address (if requested). 
4.To ensure Wilfred Hunt is your home school or if you would like to know if your child qualifies for transportation please visit the following link: School Enrolment Area.  If your home address is outside of our school boundaries please complete a Request for School Enrollment Exemption Form. 
6.  If you are new to Canada, please call the Regina Newcomer Welcome Centre (306) 352-5775).
7. Check us out on Instagram - @wilfredhuntschool Twitter @wilfred_hunt_sk and Facebook - Wilfred Hunt School
Any questions? Please contact (306) 791-8451 or email wilfredhunt@rbe.sk.ca
We look forward to connecting with you soon!