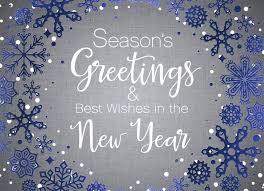 As we transition to remote learning on Monday, December 14, we just have a few more reminders for families. Please see the newsletter below:
Thank you so much to you, our school community, for how you have handled the most unusual 2020 school year. As an administration team, we are so impressed and grateful for such kind, thoughtful, and generous parents and guardians. As 2020 moves to a close, we would like to acknowledge your support for both our own school and Glen Elm School. Our School Community Council (SCC) continues to amaze us with their generosity! This fall their generous donation allowed us to purchase a variety of supplies for our classrooms and extra self-regulation tools, games, incentives and books for our students. Currently, they are showing their kindness and support for many of our own community members and spoil our staff regularly. The SCC has also organized snack drop-offs for Glen Elm and most recently games for their students for Christmas.
As we move online with remote learning December 14-18, 2020 and January 4-8, 2021 we ask for parents/caregivers, etc. to support our students as best as possible. We understand every household is unique and it may look different for many families and we are working hard to streamline it for ease of use. Please read the list below and let us know how we can support your child(ren) and your family.
Online Learning is NOT the same as supplemental learning that you experienced in the spring. During our two weeks of online learning the students are expected to complete the work assigned to the best of their ability, it will be assessed and included in Term 1 January Progress Reports. The focus will be essential outcomes for Literacy and Numeracy.

Classroom teachers will send you their outline for the week by Friday, December 11.  Teachers will be going live daily on Google Meets or Zoom. Each live session may be anywhere from 30 – 60 minutes where teachers will be directly teaching, focusing on literacy and numeracy. In addition, time will be allocated to offer support and answer questions.

Some Classroom teachers will be sending booklets of work on Friday, December 11th to be completed and returned on January 11th.

Band students will receive information directly from their respective teachers via email.

Families needing additional devices – please contact your Classroom teacher prior to end of day Friday, December 11th.  There will be a process in place for those families needing devices to access online learning.
Thank you once again for your ongoing support and understanding. We hope you all have a wonderful Winter Break. Merry Christmas and best wishes for a Healthy and Happy 2021!
Take good care of each other!
#healthyhornets
Mrs. Adams and Mr. Norman