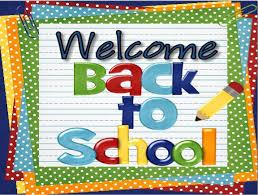 Hello hornets! We have had several questions about our return to school next week. Our goal is to keep all our hornets and their families safe and healthy! 
Click on the youtube link below to join Mr. Norman on a tour of our school where he answers some frequently asked questions!
https://www.youtube.com/watch?v=W2qR9xZxstg&feature=youtu.be
Our smallest hornets (Kindergarten) have been contacted by Mrs. Henry with their days for next week.
Grade 1-8 students:
Students with a last name starting with A-K will join us on Tuesday, September 8 and Thursday, September 10. Students with a last name starting with L-Z will join us on Wednesday, September 9 and Friday, September 11. 
Students will return full-time on Monday, September 14.
Can't wait to see you!
#healthyhornets