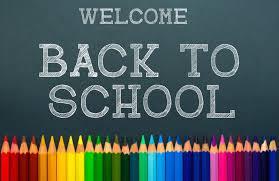 We are excited for students to return to school next week! Attached you will find more information about Wilfred Hunt's Re-opening plan for 2020-21. Please read the plan carefully to be aware of the changes to procedures for the start of the year. The plan will be reviewed and revised as needed. There are still many uncertainties due to COVID-19, but we are working hard to ensure that all students, families, and staff return safely. 
Classroom teachers will be in touch with you this week! They are excited to introduce themselves and review some of the new procedures and protocols that will be in place. A reminder that students in Grade 1-8 with a last name A-K will come to school on September 8 &10.
Students with a last name L-Z will join us on September 9 & 11. All students begin full attendance on September 14. 
If you are a parent of a Kindergarten student, Mrs. Henry will call you too!
School hours are now 9:08 - 3:22 with recess at the beginning and end of the day. 
See the attached plan for more information HERE
We are looking forward to a wonderful year of learning, laughing, and working together!