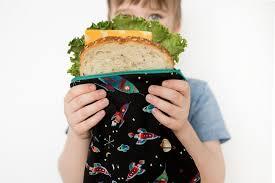 Our Environmental Club is proud to organize their first fundraiser. Colibri is a proud Canadian company who makes wonderful, washable bags and packaging. Purchasing these items helps our environment and our school!
Although we can't get away from making lunches...we can definitely work towards reducing the waste. Ditching ziploc bags is one way to help out. Please keep your eyes peeled for information that came home with all students on Tuesday, March 3. 
Our school campaign will run from March 3-16.  Please ensure all orders are entered on-line or returned to school by Monday, March 16. We appreciate your support!
For more information, please view www.colibrifundraising.com and view the following https://youtu.be/RWkPexejseg
March 29- Please note families will be contacted once the product arrives. We will arrange for pick-up or drop off.  Thank you for your support!