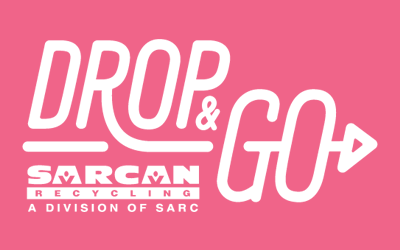 Drop & Go is a new service that is available at all SARCAN depots in Saskatchewan. It allows customers to skip lineups by leaving their order at the depot and getting their refunds transferred electronically. Orders will still be counted by the same great SARCAN staff.
We are pleased to announce that you can designate your Drop & Go order to the Wilfred Hunt SCC and support our school with your refundable recycling.
Follow these easy steps:
At home, separate your recycling - put plastics, cartons and aluminum cans into bags. Put glass beverage containers into boxes. Don't forget to include milk containers! Please make sure to remove all lids.
Visit a SARCAN depot and look for Drop & Go.
Follow instructions on the screen. Type wilfredhunt when prompted to enter the group phrase. It's that simple!
The amount of your order will be processed and paid directly to the Wilfred Hunt SCC and will directly benefit our students!
The group phrase wilfredhunt works at all 72 SARCAN depots across the province, so your friends and family across Saskatchewan can donate too!
Please click here for more information.