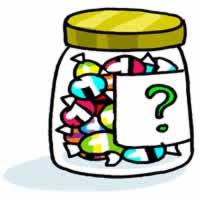 Donate a dollar and receive one entry to guess how many candies are in the jar!
The official jar will be on display at the donation table outside of Ms. Ginetz's classroom during each 10:30 recess break. The person to guess the closest number (without going over) will win the jar of candies.
All monies will be donated to the United Way Foundation.
Guesses accepted from November 26 - 30.