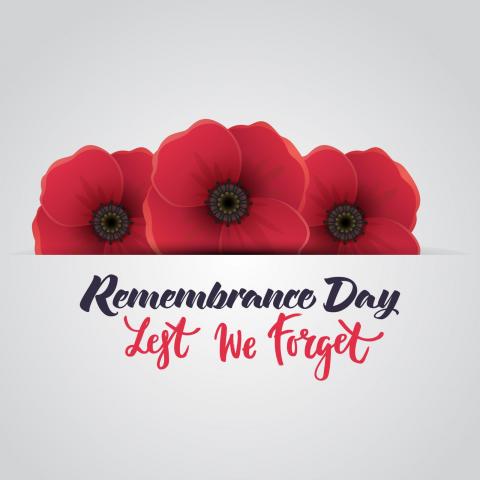 Wilfred Hunt will host our annual Remembrance Day assembly on Friday, November 9 from 10:30 - 11:30 a.m. in our school gymnasium. Family and community members are welcome to attend.
Every year, The Royal Canadian Legion conducts the Poppy Campaign, to raise funds in support of Veterans and their families. Poppies are distributed freely, but your generous donations are invaluable.
We thank Mrs. A. Howard and Mr. J. Slawson for coordinating this special event for our school!